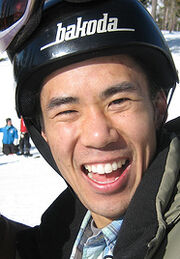 Walter Hsieh was a Supervising Animator for ReBoot Seasons 1, 2 and 3.

Walter started out in the animation industry with Mainframe Entertainment late into the first season of their CGI series ReBoot joining the current staff of computer animators.
Hsieh also helped develop "Beast Wars: Transformers" (1996) as an animator and eventually senior animator for a number of episodes. After finishing with ReBoot's third season, Walter worked on other productions such as "Action Man" (2000) and "Barbie as the Princess and the Pauper" (2004).

This article is incomplete, please help us to input more information
External Links
Edit
Ad blocker interference detected!
Wikia is a free-to-use site that makes money from advertising. We have a modified experience for viewers using ad blockers

Wikia is not accessible if you've made further modifications. Remove the custom ad blocker rule(s) and the page will load as expected.