The ReBoot Wiki
Welcome to the ReBoot Wiki site. This is a complete encyclopedia of the television show ReBoot. This site was started in November 2007. We hope that you enjoy the site and please help us update and correct any information you can. Thank you for coming.

To write a new ReBoot Wiki article, enter the page title in the box below.
---
Featured Article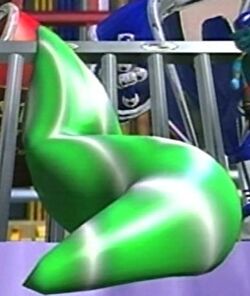 Nulls are small slug-like creatures of limited intelligence who drain energy, sometimes from Sprites, to survive. Their bodies are squishy with no skeletal structure, they come in any color imaginable, and all have stripes, usually white. Nulls are one of several types of formats found in Cyber Space.
Nulls make squeaking and grunting noises, they are rarely quiet, and make loud screeching noises when frightened. They are easily scared and run from things that startle them, however Nulls cannot be hurt by physical force or weapons fire, they can only be contained.
Ad blocker interference detected!
Wikia is a free-to-use site that makes money from advertising. We have a modified experience for viewers using ad blockers

Wikia is not accessible if you've made further modifications. Remove the custom ad blocker rule(s) and the page will load as expected.